ON THE WALL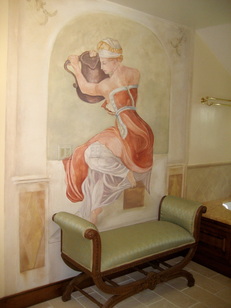 Among Decorative Finishes I specialize in Industrial, Venetian Plaster,
Antiquing of Metals, Moldings and Doors.

Painting Murals is my ultimate passion. I enjoy all themes, but Children Murals
are probably my favorite all together. It's amazing to see the look on the kid's
faces upon the transformation of their rooms.

​I can offer a complete and seamless ensemble package of murals and decorative
finishes and develop original designs to suit your taste for remodeling and ​new builds .